You know what I want to get this year that I haven't owned in quite some time? A watch. A good, solid, fun watch. There's no need for me to spend a ton of money, or to even buy a classic style b/c chances are, I'm not going to wear it all the time. Ideally, I'd like to own a watch with character, one that would serve as a fun accessory. This is why I love these new styles from
Fossil
. Here are my choices:
Multifunction Silver Dial $95
I'm not sure if this one is too girly for me, but there's something about it that I like.
Analog Floral Dial $115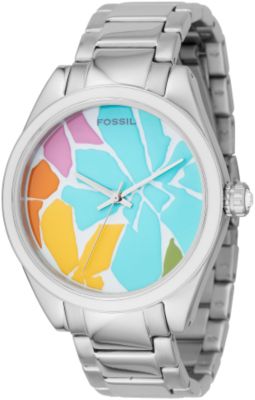 Clean white certainly makes a statement.
Analog Blue Dial $65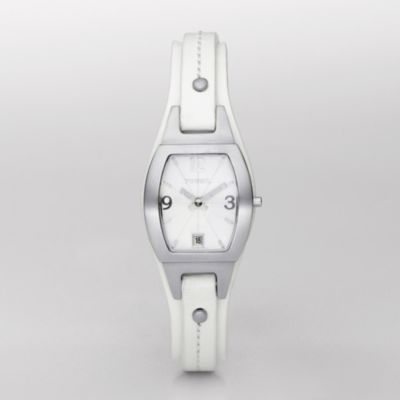 source:
Fossil
It seems like there are two types of watch wearers in this world: the type that doesn't wear them at all and the type that wears them everyday. Do you wear a watch and if so, why? Is it simply about always having to know the time?